The kingdom of Bhutan has fascinated outsiders for centuries. As other countries have recently become overpopulated with tourists, the kingdom has rapidly climbed the list of the world's most low-volume, dreamy destinations. Fueled by travelers' intrigued to discover the hidden secrets Bhutan still holds — secrets not to be found anywhere else — the curious traveler now visits Bhutan with an open mind for exploration.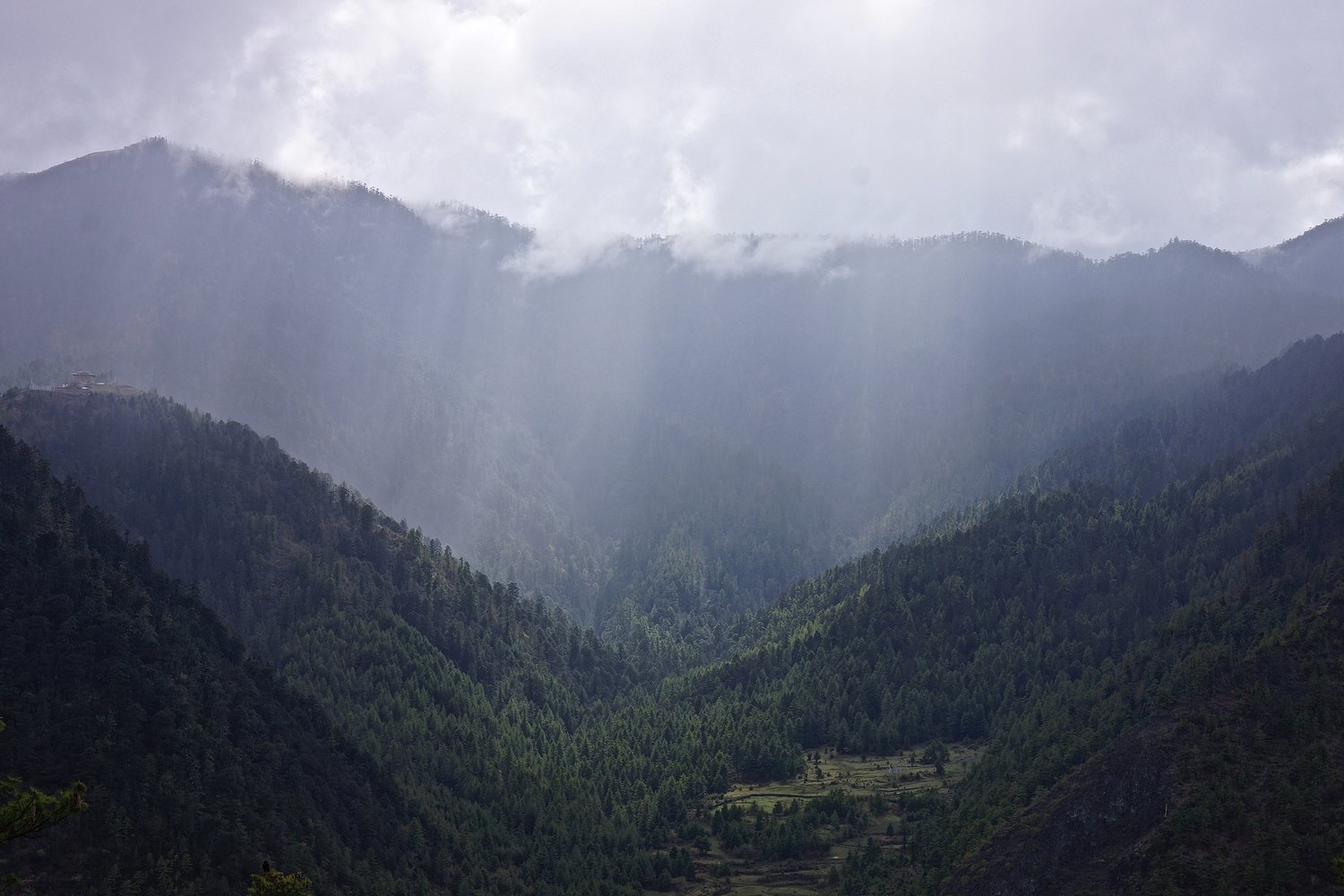 In between Haa's Meri Phuensum mountains
With most Bhutanese tour operators only focusing tourist itineraries around a few accessible western regions, many places remain to be explored, stories are still to be heard, unique people are waiting to be met, sub-cultures are surviving to be experienced and enchanting valleys are hiding to be seen by a select few.
With a large portion of Bhutan's history well preserved and intact in the remote corners of the kingdom, a journey into these literally unknown and unheard of places will permanently instill unforgettable memories in you.
The valleys of Bhutan, some of the most beautiful cradles of civilization, are the very foundation of its sovereignty and the perfectly preserved rich cultural heritage, exemplary living museums shrouded in mystery, with traces of happiness strewn all over them.
Village elders at Merak
MyBhutan believes your trip to the Last Shangri-La should be as unique as you are and, with this in mind, we always strive to provide unique, bespoke experiences not to be found anywhere else. We have scoured the length and breath of the country to find people and places, opening rare windows for our guests to experience Bhutan in a completely different way.
One of the most captivating experiences is finding a valley that you most connect with. A place where you feel a form of tranquility that had never before been felt. A place where time seems nonexistent and smiles are on the face of every villager you meet. These valleys are the most precious, enchanting places remaining on our planet.
Below are some of our team's favorites.
1. Haa
Haa district in far west Bhutan opened to foreign tourists only in 2002 and remains well off the Paro–Thimphu–Punakha path. Less than 10 percent of tourists head west across Chelela Pass after landing at the country's only international airport. Even many Bhutanese see Haa as remote. What awaits the adventurous traveler is a revelation. Highland lakes and hidden sacred lands steeped in legend, awesome light shows as the sun sets behind Meri Puensum, treks to isolated villages where few if any Haaps have encountered foreigners, temples that pre-date even Guru Padmasambhava's arrival in the 8th century to bring Vajrayana Buddhism and subdue local deities.
Haa has a long northern border with Chinese Tibet, and for hundreds of years north-south Haa Valley was a hub for trade with Tibet. These days the Indian army is posted at the valley's Wangchuk Lo Dzong fortress as a bulwark against the powerful neighbor to the north, and upper Haa is off limits to civilians. The rest of the northern border is set aside as Torsa Strict Nature Reserve — protected land that occupies fully a third of the district's total area, and where no humans are permitted to live. This sequestering preserves Haa as a time capsule with 78 percent forest cover. Just 13,500 Haaps live in the rest of the land, of which only about 2 percent is arable. In fertile valleys and on terraced hillsides they cultivate wheat, barley, potatoes, apples, chillies, and green vegetables. At 2670 meters (8760 feet) the growing season is short, and almost every family keeps livestock as well: yaks, cattle, horses, pigs, and chickens.
The tradition of venerating local protector deities is still robust in Haa, and many Buddhist temples in the district incorporate shrines to them. Lhakhangs Karpo and Nagpo (White and Black Temples) in tiny Dumchoe village were built in the 7th century by Tibetan Buddhist king Songtsen Gampo, and Lhakhang Nagpo serves as the seat for protector deity Da Do Chen. Chelle Chen and Jum Jagaum are venerated at Wangsa Lhakhang, the site of a modern miracle. Chhundu Lhakhang is one of many temples dedicated to Haa's lead protector, Chhundu.
Among Haa's other attractions are Kila Goempa, a 9th century nunnery that clings to a cliff just like famous Tiger's Nest on the other side of Chelela Pass, and the summer festival held annually on July 9 and 10, where you can indulge in specialty dumplings (Haapi Hoentoe) and ride yaks all day long.
2. Gangtey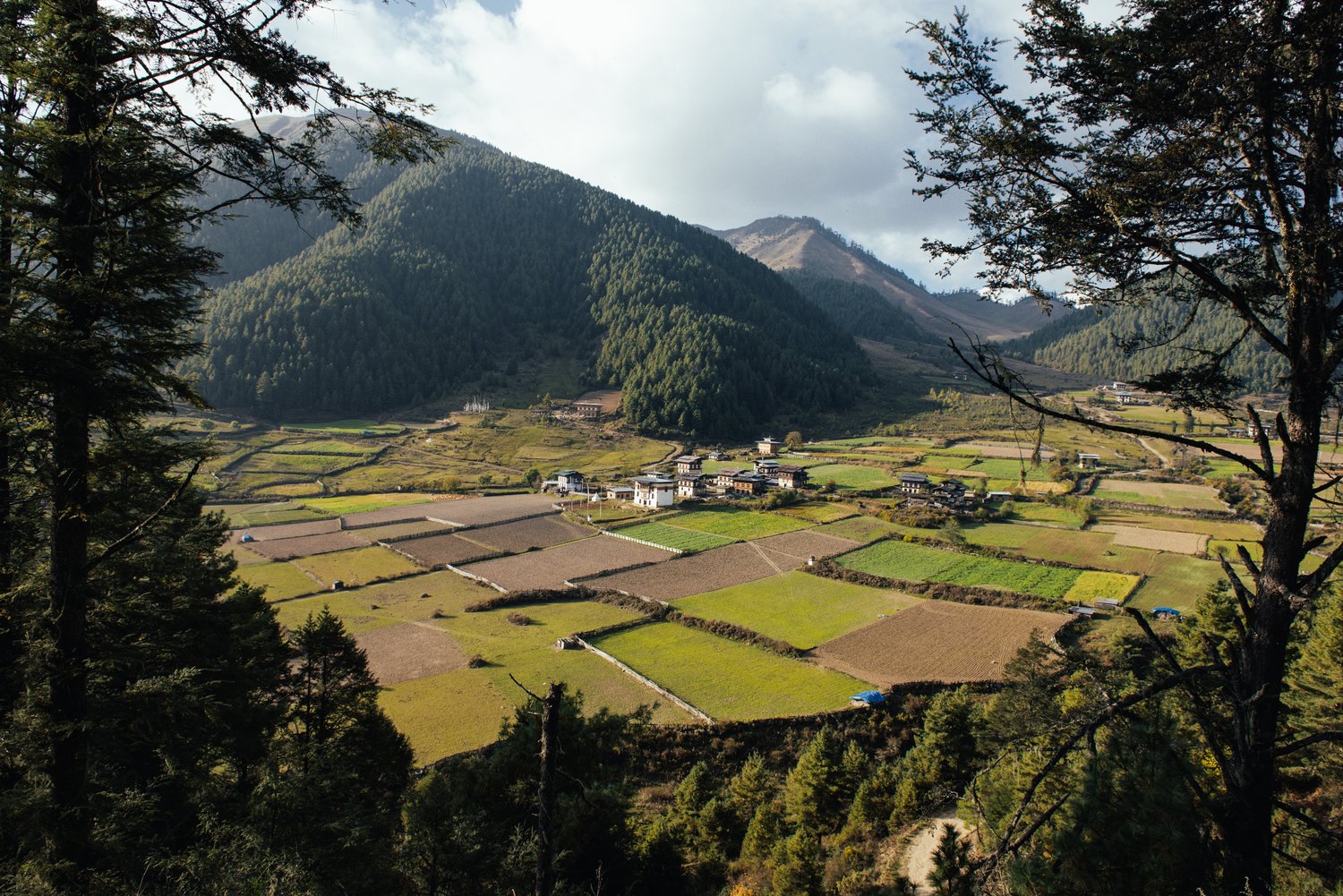 Probably the most beautiful valley in Bhutan, this spectacularly pristine valley sits at an elevation of 3,000 meters above sea level and is the winter roost for more than 400 highly endangered black-necked cranes which fly in from Tibet every winter.
Gangtey Valley is located 65 km from the district of Wangdue Phodrang and situated between altitude ranges of 2900 – 3200 m, the valley has mostly pine forests, interspersed with Rhododendron trees.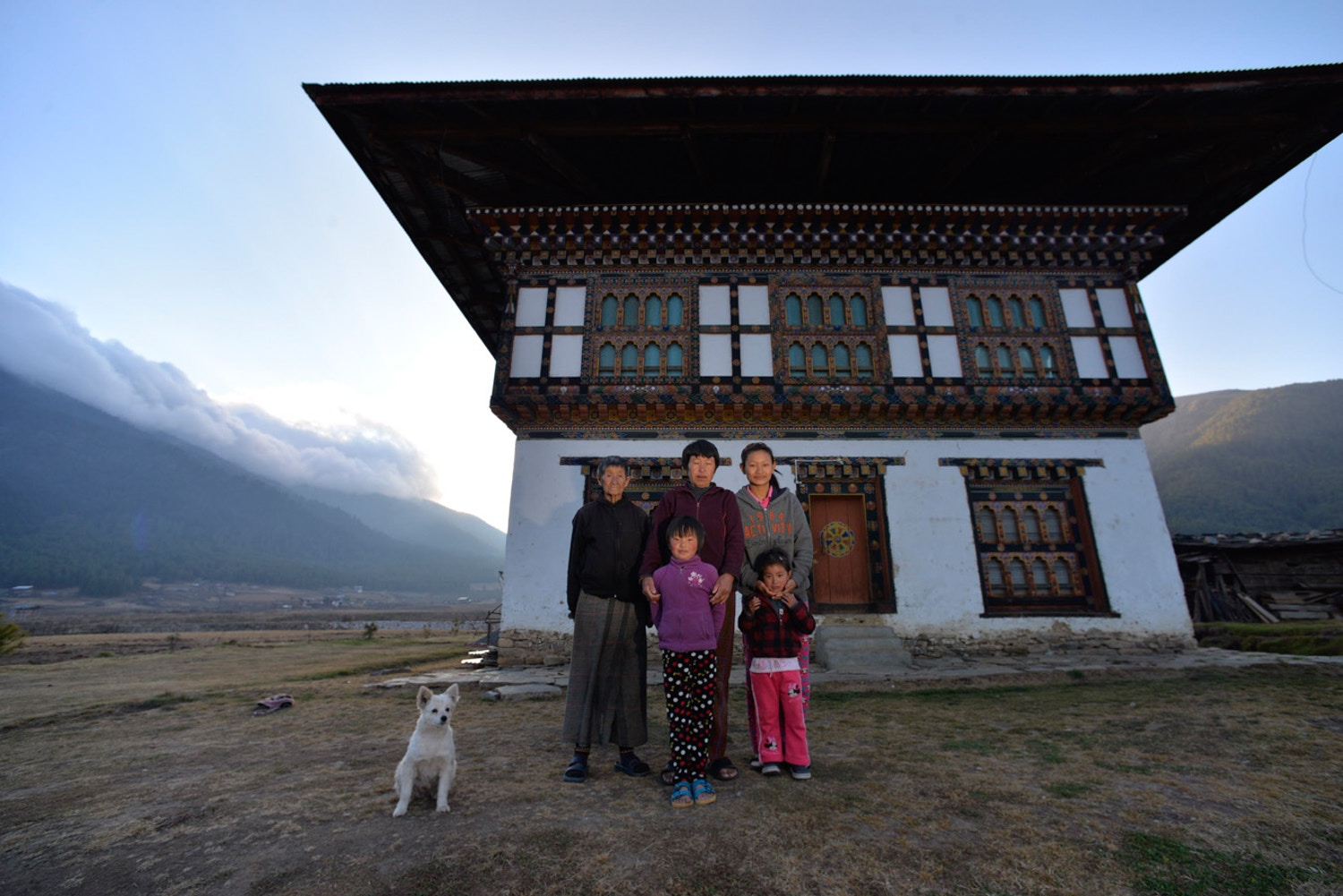 Often referred to as the most beautiful valley in Bhutan, travelers and local visitors pour in every year to enjoy the beautiful flat glacial valley surrounded by some of the most spectacular rolling hills, making it also one of the most watched valleys in Bhutan.
The valley is also very rich in tradition and culture with one monastery in every Chiwog including the renowned Gangtey Goemba Monastery. With clear blue skies and with the presence of the endangered black necked cranes, winter is without doubt the best time to visit the valley.
3. Laya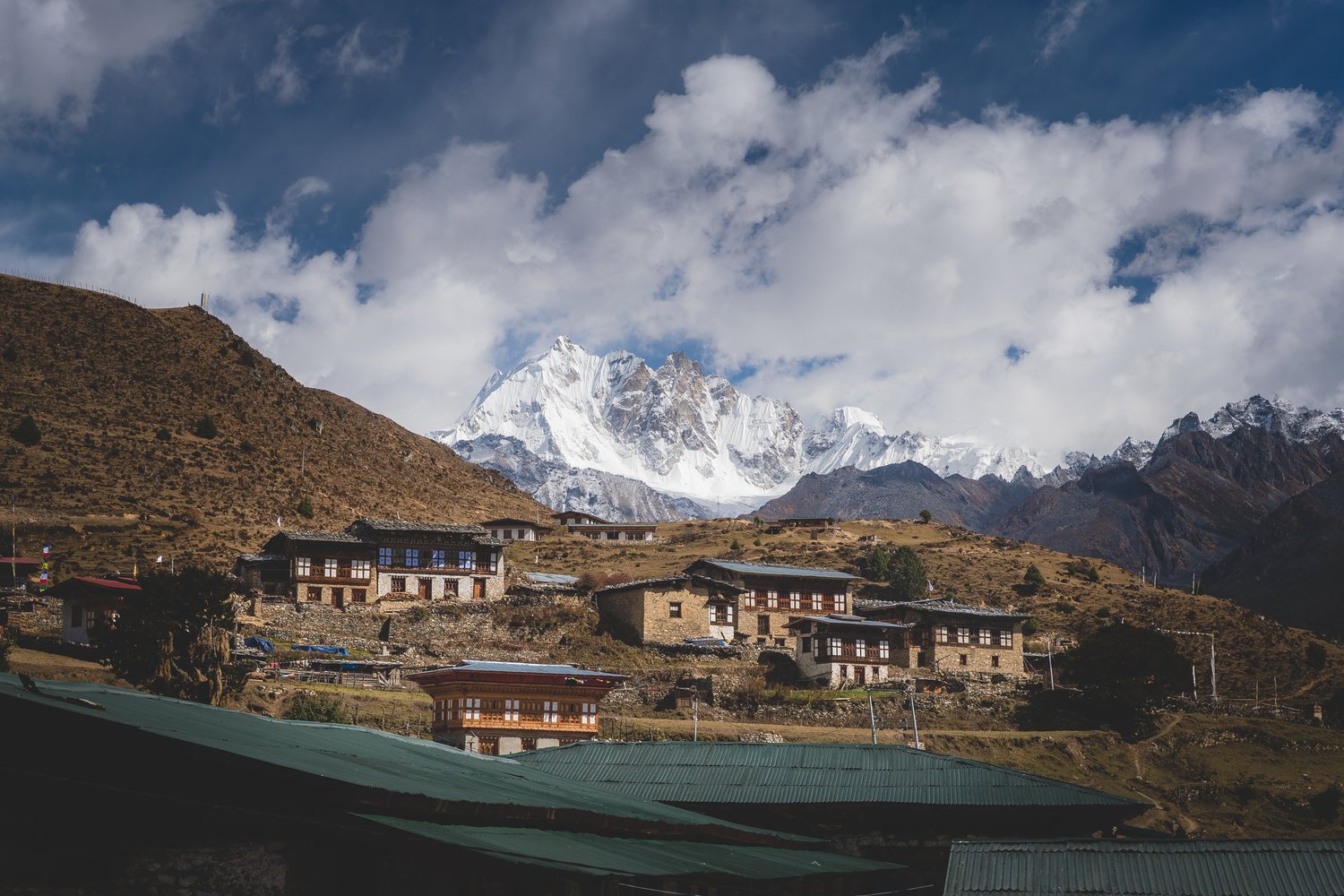 Laya is believed to have been blessed by Zhabdrung Ngawang Namgyal who passed through this beautiful valley where his footprint and that of his horse can still be seen in a Chorten below the village. Laya is said to be protected by an ancient gate leading to the village and an annual ceremony is performed in the honor of the protective forces that is said to have turned all the stones and trees around this gate into soldiers to repel Tibetan invaders.
Other than yak herding and cordyceps collection, owing to the harsh climatic conditions, the Layaps only managed to grow turnips, mustard, wheat and barley. But with the initiative of the Ministry of Agriculture and Forestry to bring about food self-sufficiency amongst the highlanders, the introduction of vegetable production through the green house method is benefiting the inhabitants of Laya where they do not have to depend anymore on vegetables from Gasa and Punakha. It's a huge relief for the Layaps not having to depend on dried vegetables to get through the lean seasons, especially for the owners of the farmstays who can now serve fresh vegetables to their guests.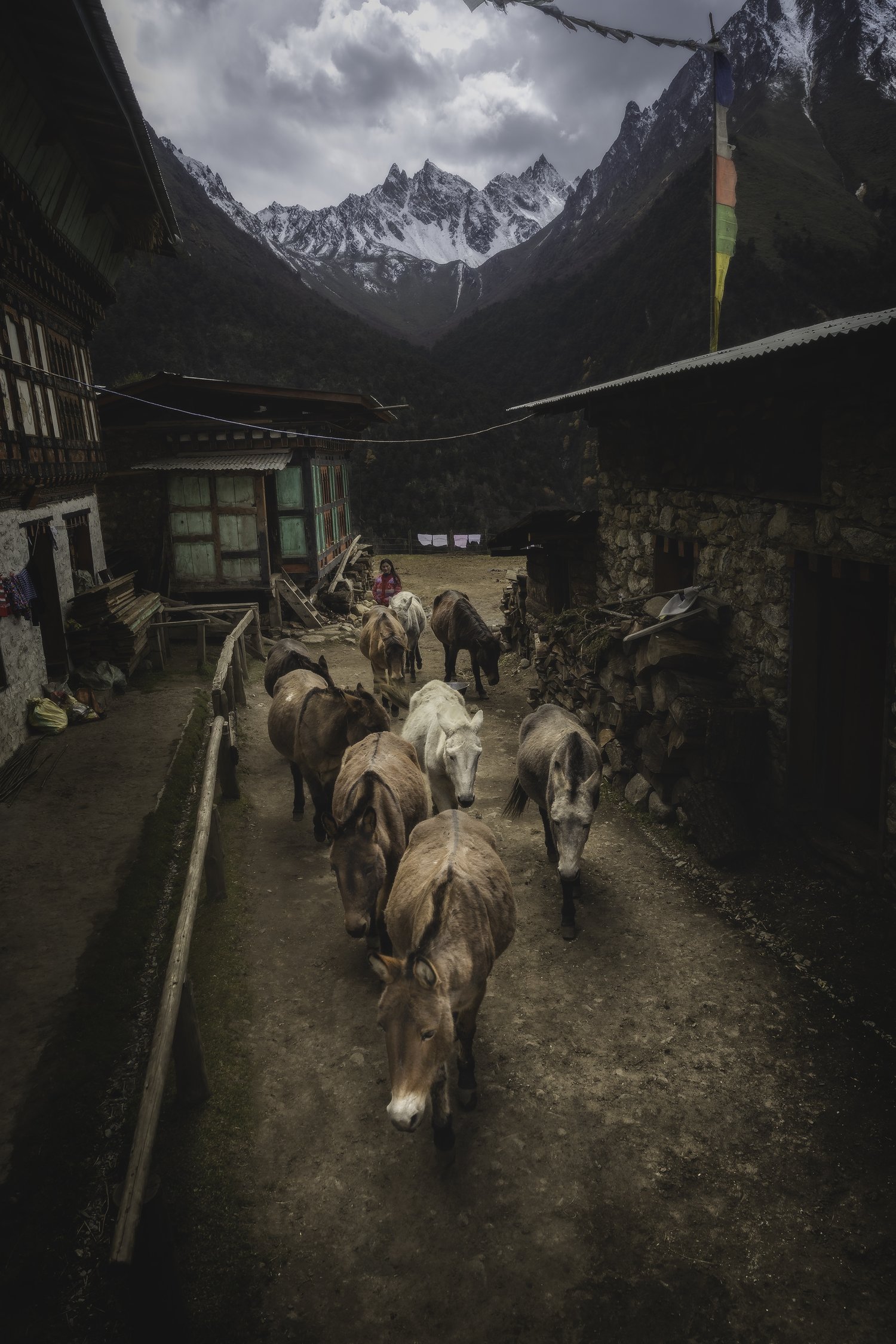 The annual Royal Highlander Festival, a unique festival initiated to uphold the vision of 'Good to Great Gasa', a vision formulated by His Majesty the King, adds more beauty to this magical locality. The festival promotes the sustainable livelihood of the Bhutanese highlanders. The famed Laya Run is a part of this festival that starts in Gasa and ends in Laya, a much sought after event that attracts a large number of participants, both local and foreigners.
4. Sakteng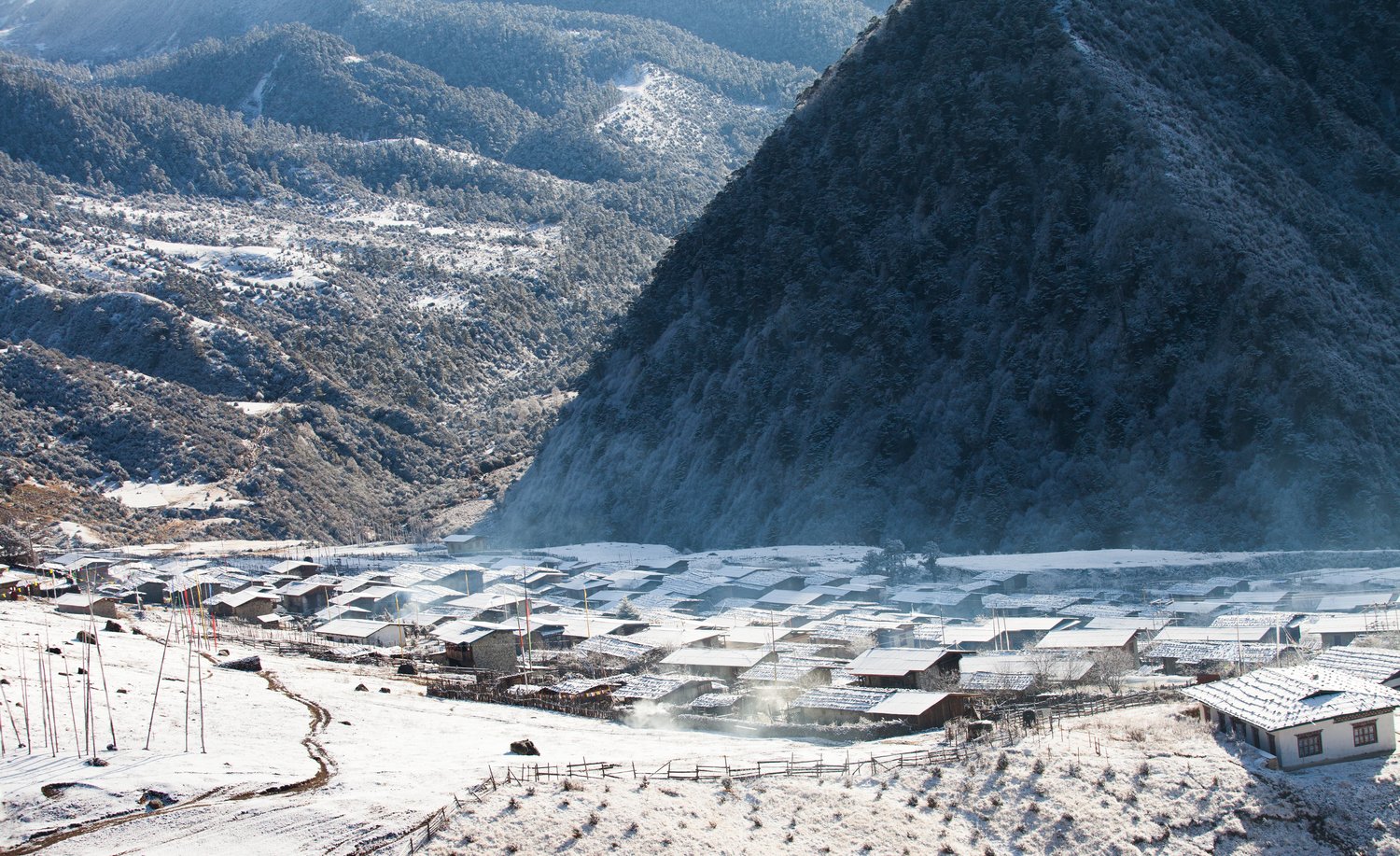 Often referred to as the lost world of the Mythical Yeti, Sakteng is an isolated valley inhabited by the semi nomadic highland people known as the Brokpas (people of the pastures). Covering an area of 650 km, Sakteng is bordered by the Indian State of Arunachal Pradesh (Tawang) in the north and east, Phongmey Geog and Kangpara Geog in the west, Shingkhar Lauri Geog in Samdrup Jongkhar and Merak in the south. Sakteng is a scenic pastoral valley located at around 3000m in the protected area of Sakteng Wildlife Sanctuary (SWS) in Trashigang District, in Eastern Bhutan.
With an assemblage of rich ecosystem diversity and a distinctive cultural heritage, Sakteng is one of the distinct and special attractions of Bhutan since tourism is relatively new to this village that opened up to foreign visitors only in September 2010. Unlike anywhere else in the country, it offers the visitors an experience of a unique semi-nomadic lifestyle, culture and vernacular in a magical place where time is held back by the love of a people for their tradition and culture.
Even though it is comparatively smaller to other sanctuaries of Bhutan, the Sakteng Wildlife Sanctuary functions as one of the major watersheds that benefits downstream districts from its two main rivers and numerous lakes. With 30 species of mammals, 227 species of birds, 5 species of reptiles, 2 species of fish, 622 species of plant (including the national flower Blue Poppy) with an amazing 35 species of rhododendron and 622 species of butterflies, the sanctuary is considered one of the richest faunal and floral diversities in the country. The sanctuary is adorned with a diverse ecosystem ranging from warm broadleaf forests to alpine meadows. It is home to some of the rarest wildlife species in the country, such as the red panda and the Himalayan monal pheasant. The Merak-Sakteng loop trail is the longest trekking route in the sanctuary apart from a short birding and orchid trail.
Dresses are woven out of yak hair and sheep wool. The most distinctive is the black yak hair hat with five fringes worn by Brokpas. Brokpa men wear red wool jackets tight around the waist with the belt. The men are tall, well built with high cheek bone features. Unlike traditional Bhutanese women, Brokpa women keep long hair tied up in plaits with colourful ribbons. They produce excellent textiles from yak wool and raw silk.
Agriculture is restricted to few pockets of the village due to limited arable land and harsh weather conditions and hence the Brokpas practice a transhumance way of living with livestock rearing consisting of yaks, sheep and dzoe and dzoms (yak and cow hybrid). Every winter, Brokpas take on 'Drukkor' or grain journey to the lowland villages where they barter their yak products with maize, grains and other necessities.
Sakteng abounds with various stories of the mythical yeti (abominable snowman), which is said to be seen frequently roaming the valley. These exciting and thrilling stories of the mythical creature should stir the adventurous spirit in you as you sit around a fire in the company of a unique tribe who seem as mythical themselves as the stories of the bigfoot.
5. Merak
Merak, in the far east of the country, is a place apart. It's so remote that most Bhutanese have never been. Just further east are the wilds of India's Arunachal Pradesh and some of the least touristed lands on the planet. Merak village is home base for the semi-nomadic Brokpas, yak herders whose ancestors migrated from Tibet centuries ago.
Most crops do not grow at these altitudes, so Brokpa life revolves around the yak. Its milk and meat provide food, its skin and fur yield clothing and blankets. Summer and fall are good times to see Brokpas roaming in and out of the village and up into the hills. Life here goes on its way as it has for centuries, and at about the same pace… a languidness that many of us in the developed world have forgotten exists in our rush to progress.
Merak village is entirely surrounded by the 750 square kilometers of Sakteng Wildlife Sanctuary — the only land ever set aside anywhere to preserve the habitat of migoi, the elusive yeti. Stories of the abominable snowman are taken seriously in these parts. While the yeti's existence is yet been confirmed by science, don't tell that to the locals, who all have stories about how their friend's grandfather once saw a yeti and survived to tell the tale. Locals believe, no joke. So the legend endures.
The Brokpa dialect is distinct, their headdresses and tunics immediately identifiable. Some people think moderns suffer from never believing in things we have not seen. Like the yeti. But many tourists never make it to the center of Bhutan, let alone the far east. Why not come see things that most people never get to, or even know exist?